On track because of a creative collaboration
Smart sensors measuring the exact condition of the railroad tracks combined with a user-friendly dashboard to make the sensor data transparent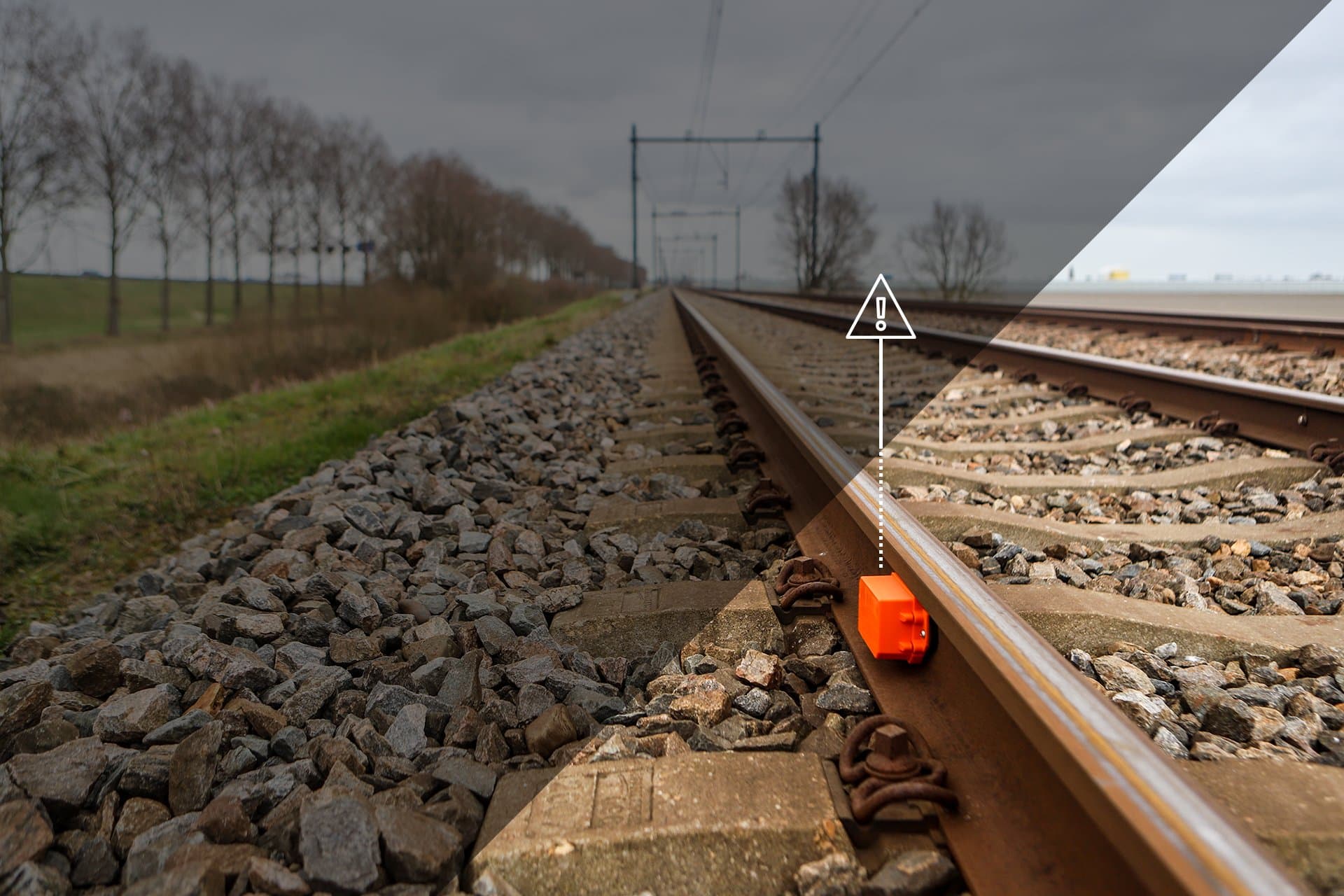 Customer interview: Rail1435
Sara de Waal, 4 October 2021 - Hilversum, The Netherlands
About a year ago, a potential customer came to Kempen Automatisering with an extraordinary idea. After years of research, developer Pascal van der Zwam, together with the technicians from his rail consultancy Rail1435, had developed smart sensors that can measure the exact condition of the railroad tracks.
Quite a revolutionary invention, because these sensors make track maintenance much more efficient.
Kempen developed a user-friendly dashboard to make this data transparent for Rail1435's customers: rail managers.
"This is exactly the dashboard I had in mind, completely in our house style"

Pascal van de Zwalm

Founder & CEO
Rail1435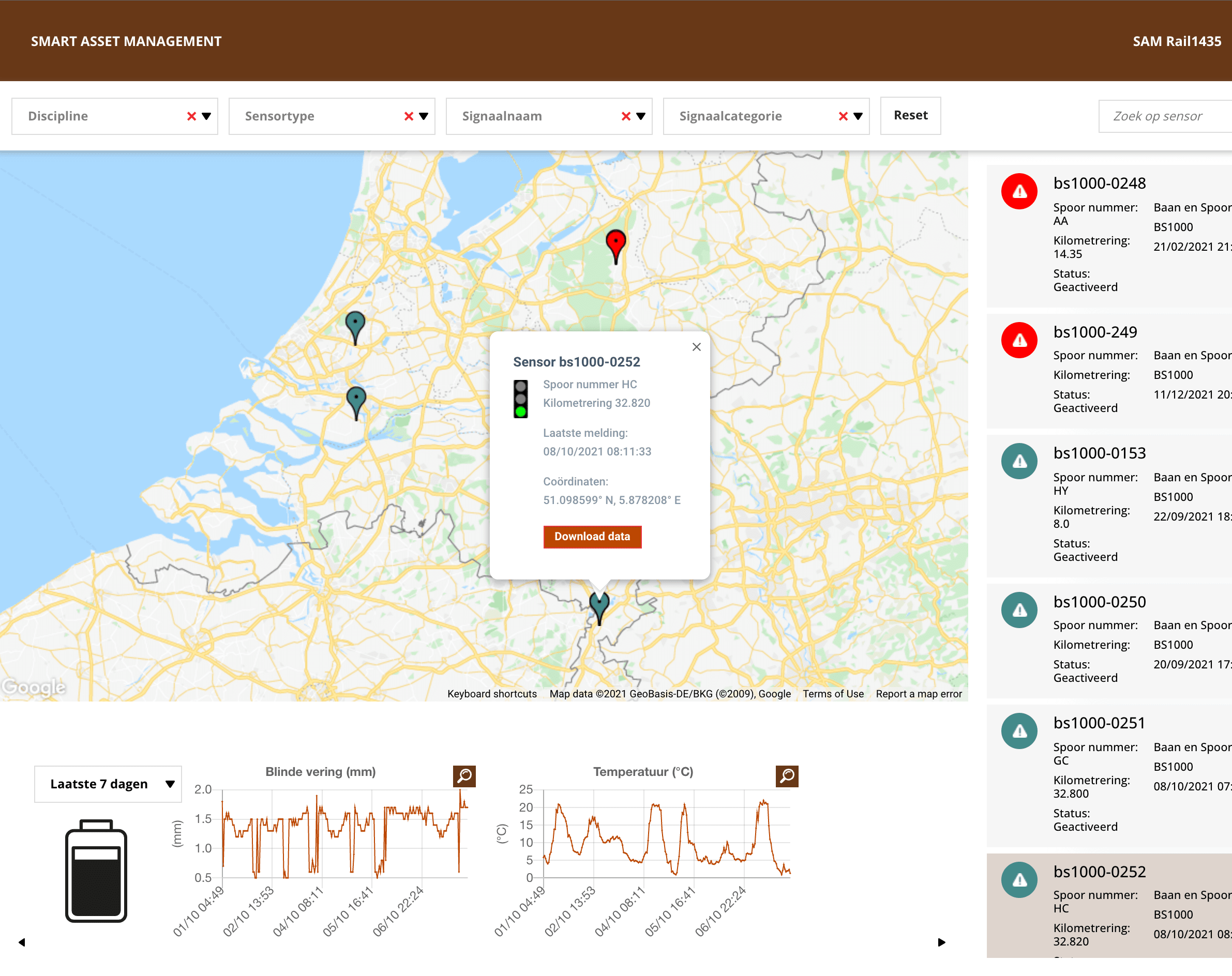 To measure is to know
With the sensors of Rail1435, a rail manager can see at a glance whether there's a deviation somewhere in the track. But how exactly do those sensors work? 'Twice an hour, a sensor takes a measurement, provided a train passes by,' explains Pascal. 'When a train passes, the track sinks down, causing damage to the track.
We've made a sensor that measures this movement, and a sensor that measures the temperature of the track. We are also developing sensors that map other track damage, for example: when track changes need to be replaced. If the measurements of the sensors exceed a certain limit, you know that maintenance is required.'
"By combining Ruby on Rails with FileMaker a large group of users can use the same application without additional costs' "

Maarten Huijs

Partner & Engineer, Kempen Automatisering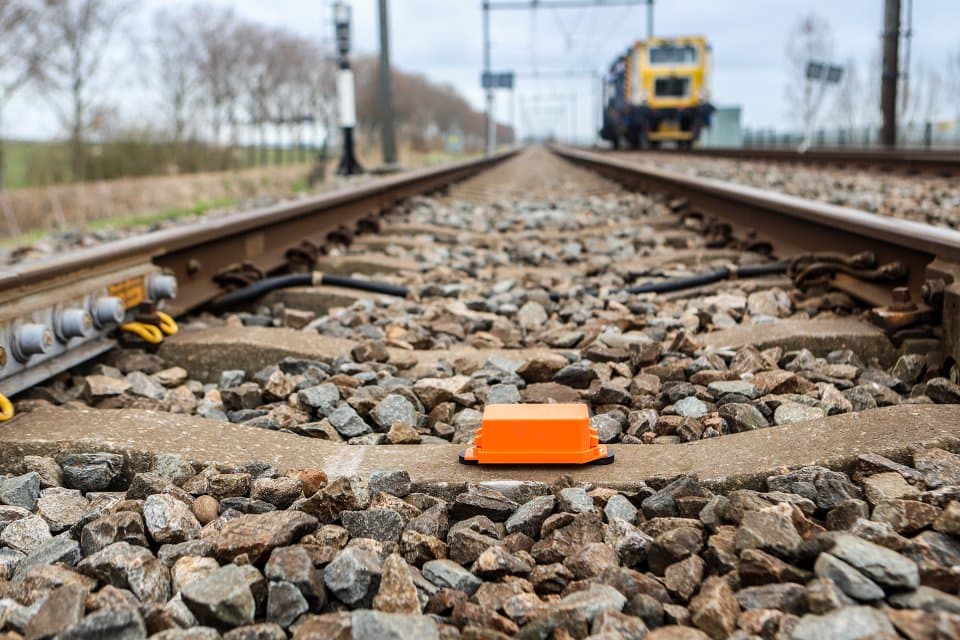 Linking hardware to software
A great invention, but this data had to reach the customer in a simple way. The customers are the rail managers who rent the sensors according to the IoT(Internet of Things)-as-a-Service method. Rail1435 sought collaborators to realize this. "The data had to be linked to a database first," says Pascal. 'To realize this, I called in Ron van Dam from Damast Services, with whom we work together often. Ron knew it's possible to connect this kind of hardware to a database in FileMaker and that FileMaker is capable of handling large amounts of data. So he set up the backend, where all the data ends up. In this database we have an overview of all sensors.'
'However, for the rail operators we needed a simple and accessible portal where you could quickly see whether action was needed. Together with Ron, we went looking for a developer and we soon ended up at Kempen Automatisering. I immediately had a good feeling about Maarten Huijs and his team. We had the experience that a portal made at a large software company quickly became very expensive, but at Kempen you pay a very reasonable price for excellent software. With the Ruby on Rails system, they have created exactly the platform I had in mind, with maps, graphs and a clear notification system, completely in our house style.'
Only benefits
The benefits of the sensor system are many, explains Pascal. 'Until now, rail maintenance works like this: maintenance companies drive around with a van and see what the track looks like on the spot. But then you are often either too early or too late to signal wear and tear. With our sensor system, you can check your dashboard every day, and you will automatically receive a notification if certain values exceed a limit.
The display is like a traffic light: when the light is green all measurements are correct, when it's yellow the values start to get out of line and something has to be done within a certain period of time, and when it's red you have to take immediate action. A clear and user-friendly system with which the rail manager can quickly and specifically send a maintenance contractor on the road if necessary.'
'This overview allows the manager to intervene earlier, so that parts of a route are canceled less often, so that trains are less delayed. Rail companies also ultimately have lower costs for maintenance. Because you can look back in at all the previous measurements, you can also learn a lot. For example, we placed a number of sensors in Limburg just before large-scale flooding occurred there. We can also monitor the condition of the tracks in periods of heavy rainfall."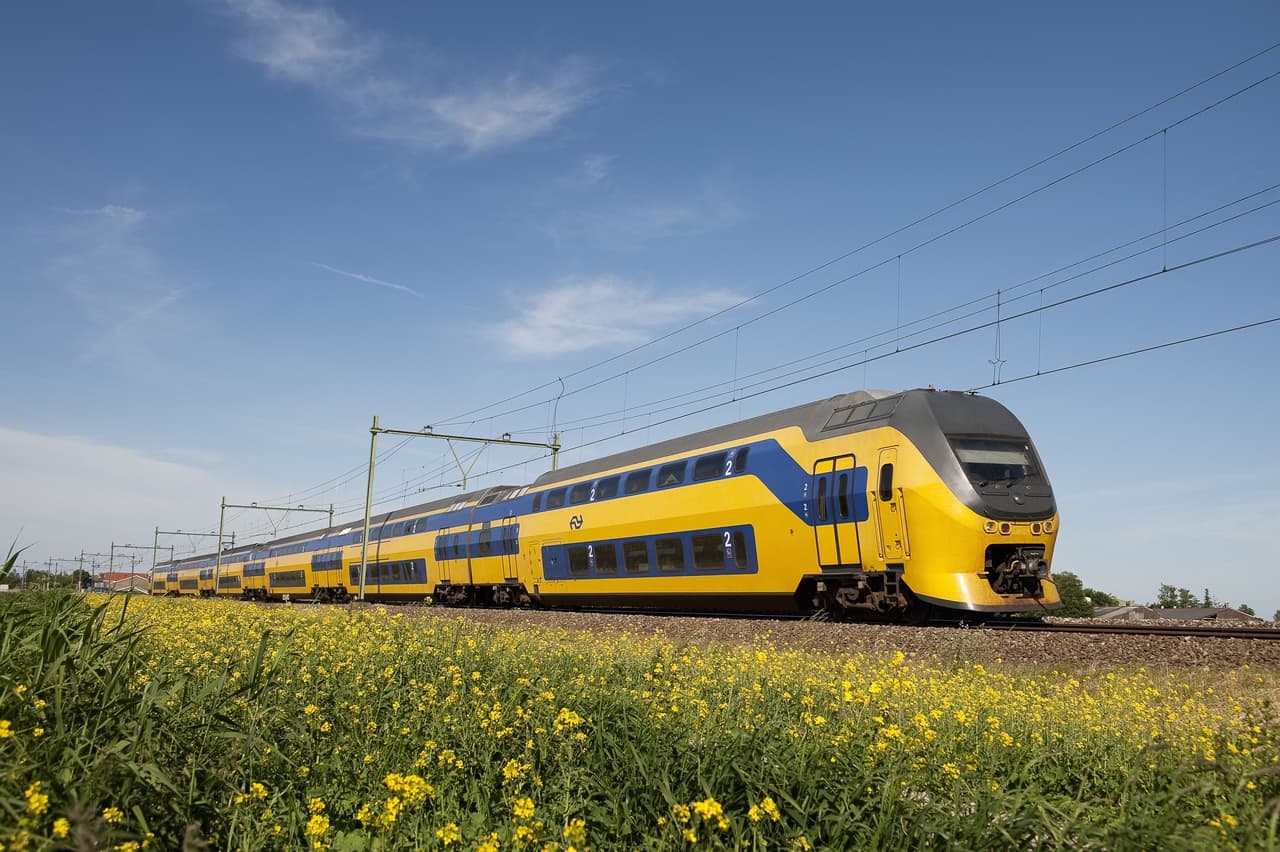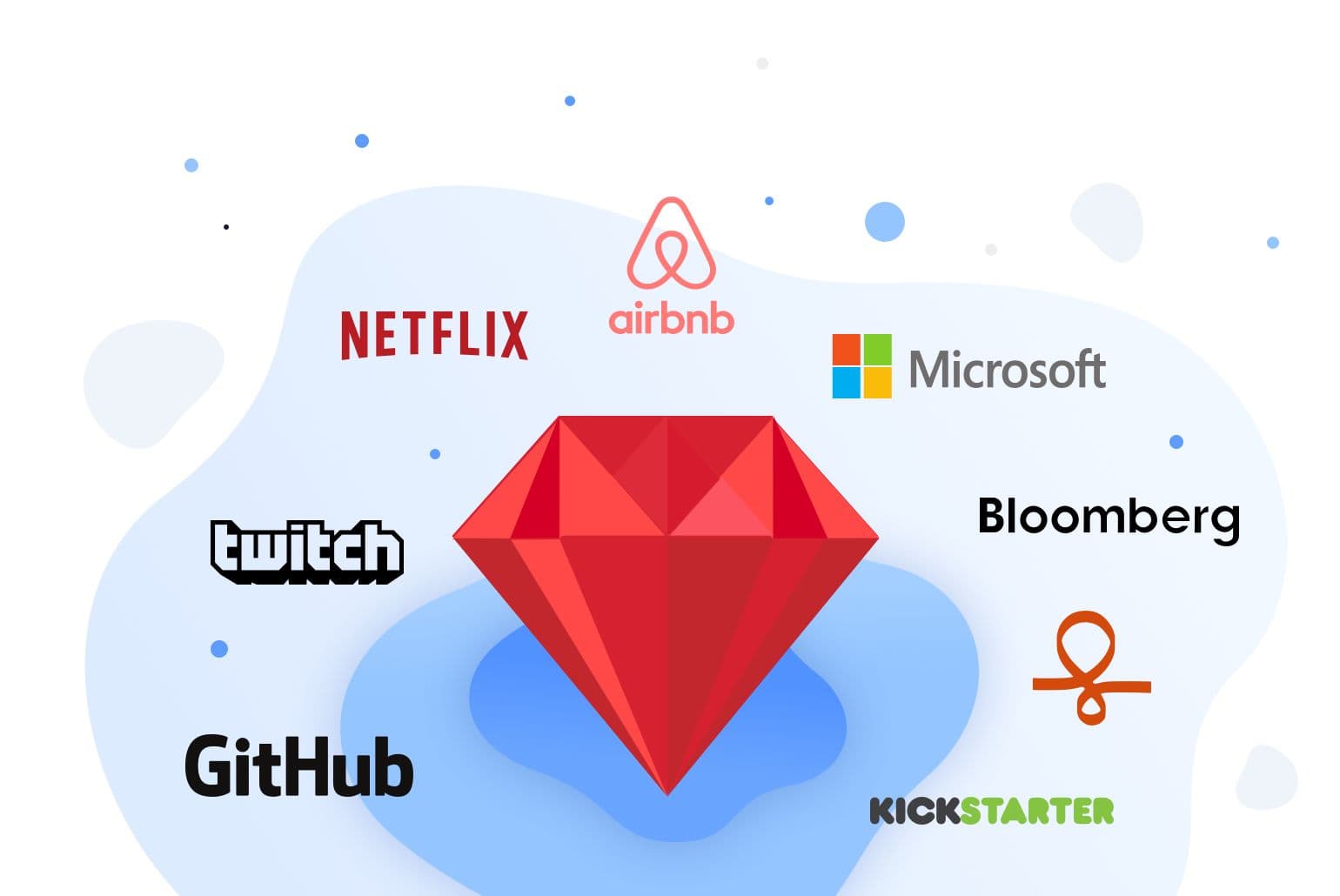 Multi-tenancy: many users, no problem
According to Pascal, the digitization of the track could well be a matter of time with this technique. 'This sensor system has been operational in various places in the Netherlands since April and is being used more and more widely. We also expect orders from other European countries to start rolling in. After all, we're not the only country who experiences these problems with rail maintenance.' Software developer Maarten Huijs from Kempen Automatisering explains why a growing customer base is no problem for the dashboard that Kempen has designed.
'In Ruby on Rails, multi-tenancy is possible. It allows a large group of users to use the same application, without seeing each other's data and without us having to develop individual applications for it. The licensing system also works in such a way that you don't pay per user.
Another advantage is that the Ruby on Rails environment is responsive: one interface automatically scales to the device you use, for example an iPad or a laptop.' Pascal explains that not just the number of users, but also the number of different measurements is expected to increase in the future: 'The system has now been built for a few different sensors. When there are more, we will expand the system together. I hope this is the start of a long collaboration! '