A practical app that remains under our control
"I'm very happy with the decision to outsource
the development: the database was built in a short time,
exactly according to our wishes. "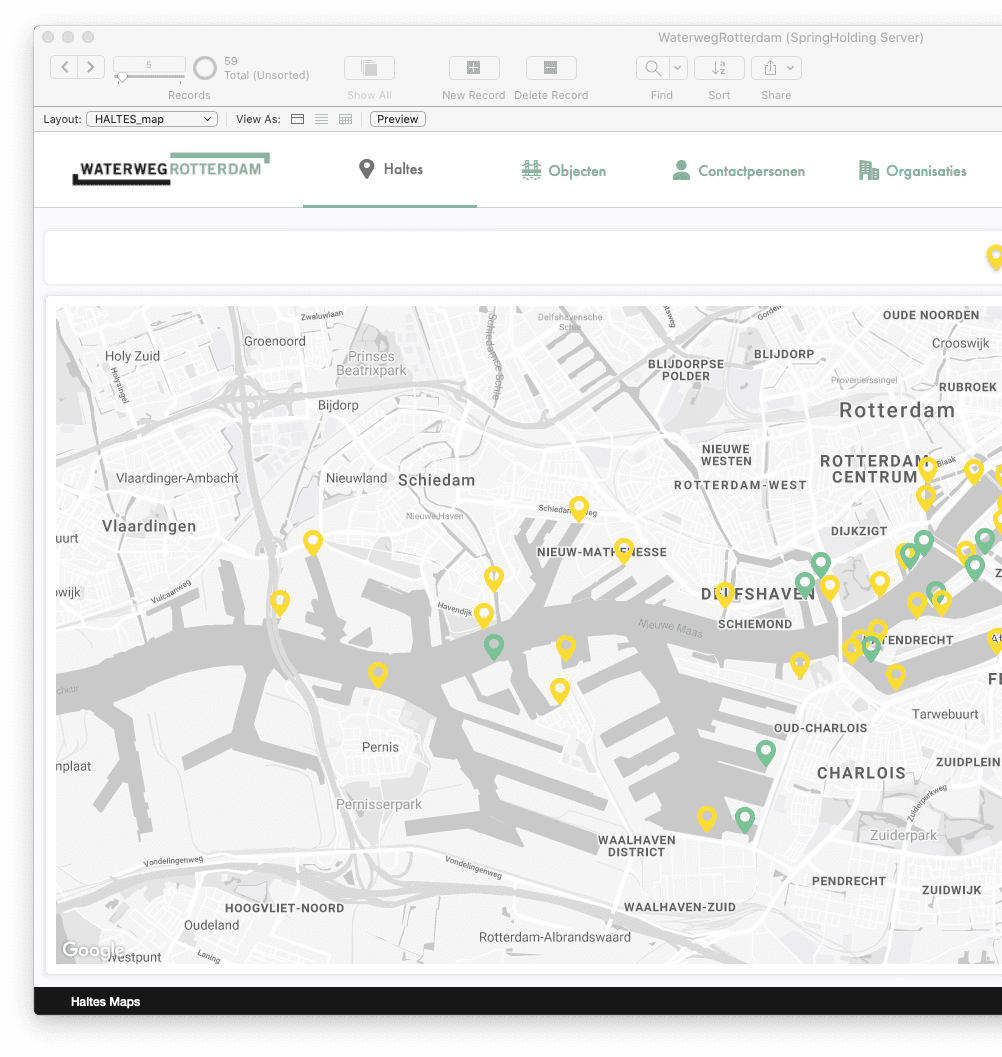 Customer interview: Spring Holding BV
Sara de Waal, 8 September 2021 - Hilversum, The Netherlands
Spring Holding BV is a company that makes beautiful locations in and around Rotterdam even more beautiful. Think, for example, of the atmospheric Hotel New York in Rotterdam, or the monumental hotel Villa Augustus, which has an equally epic appearance.
Since last year, Spring Holding has two new subsidiaries: Waterweg Rotterdam and Watertaxi Rotterdam. Spring Holding won the tender for water transport in the entire center of Rotterdam, and was given management of about fifty landing stages and the fleet of Watertaxi Rotterdam. This fleet consists of classic water taxis, but also super-fast boats, hybrid boats, and even three electric boats. This way, you can move quickly, stylishly and comfortably through the heart of Rotterdam.
"Making your own app takes way too much time. Fortunately, it's possible for me to adjust details myself in the app Kempen made!"

David Dik

Senior Projectmanager
Spring Holding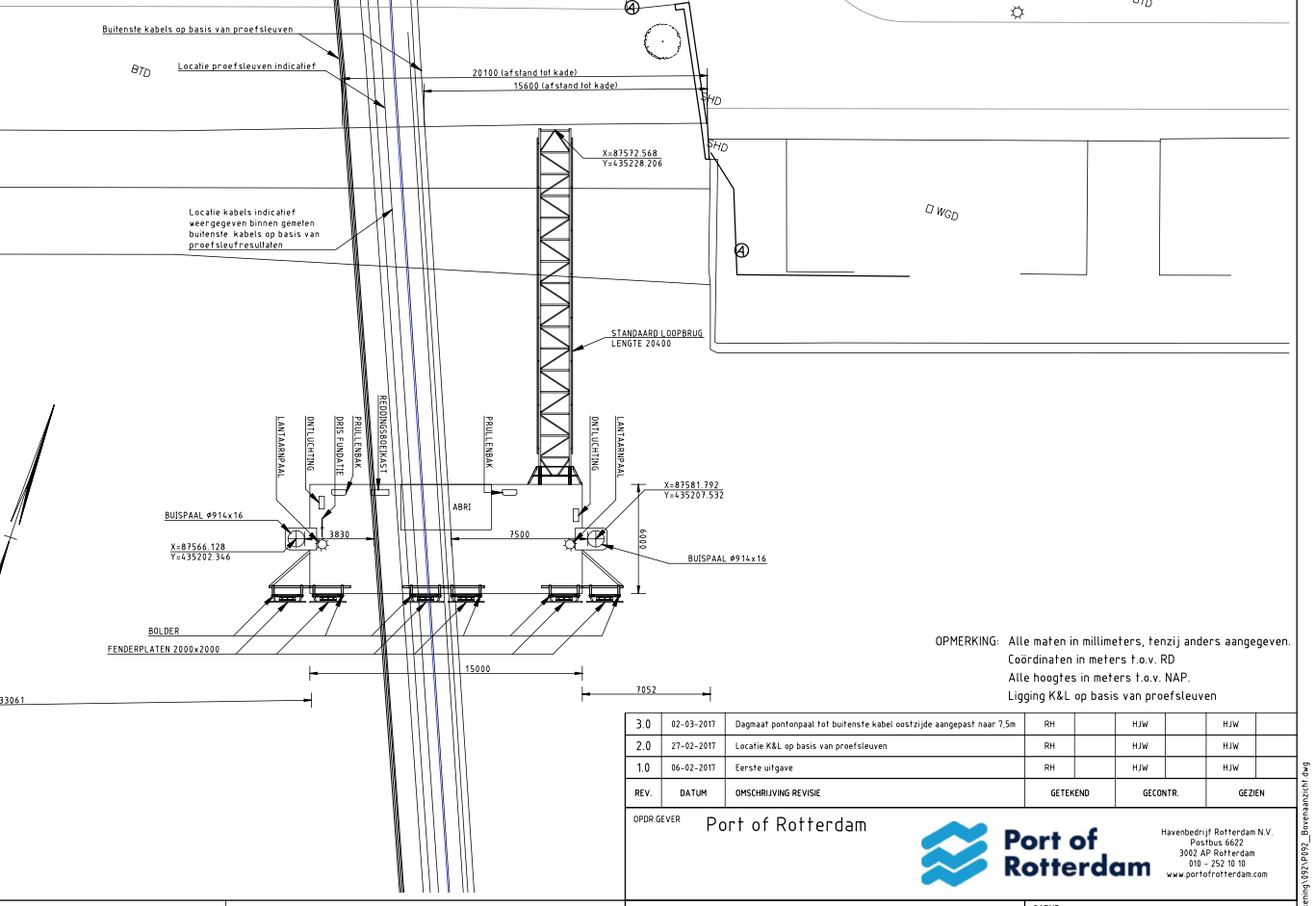 Organizing key features
In order to make the experience of traveling over water as smooth and comfortable as possible, Spring Holding is now working on optimizing the landing stages. David Dik, senior project manager of Spring Holding, explains why the right software is important to keep business running smoothly.
'We especially wanted an application in which we would have a better overview of the details of the various landing stages. A landing stage is not only a stop, it also includes a jetty or pontoon. A jetty sometimes needs to be moved to another stop, or a pontoon needs to be detoured. It's important that this is comprehensible in a database, which is why we have included a list of numbered stops and a list of numbered pontoons and jetties that can be linked to the stops.
We also want to have an overview of the features of each landing stage. For example, is there a bicycle storage area, can you bring your bicycle with you on the boat, is there a charging point for our electric boats, what's the signage like, is the jetty suitable for disabled people, is there a covered waiting facility, how is the lighting, how recognizable is the stop?
These are all aspects included in stage landing management. Previously, we gathered this information in separate lists and Excel sheets, which were not centrally located and were not easy to share with third parties. If we wanted to share something, we would copy part of a list. That works in the short term, but in the long run it's not convenient and you tend to lose the overview.'
"FileMaker is often the best solution if you want a multi-user database. Other software can easily cost four times as much time and money! "

Guido Teunissen

FileMaker Developer & IT-Consultant, Kempen Automatisering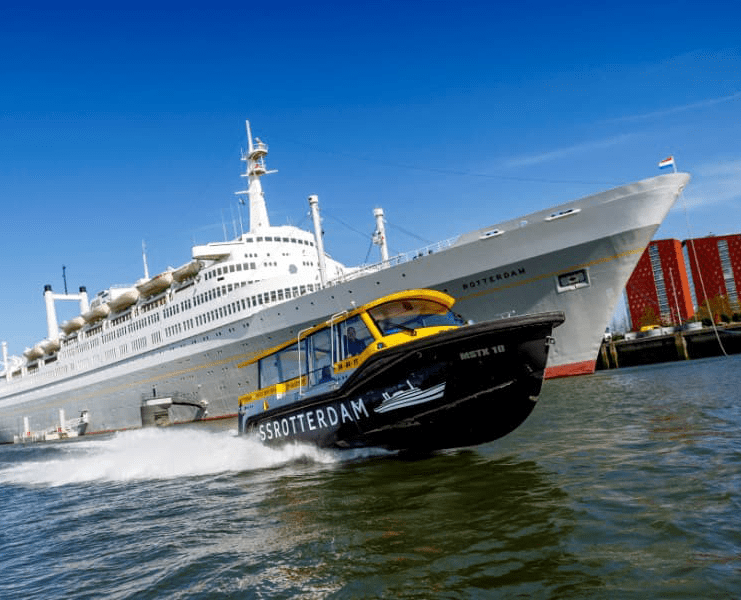 Sort and change: quick and simple
A central database seemed like a good idea. This way, different people could view and edit the data at the same time. This includes the partners Spring Holding collaborates with, such as the designers of new jetties, or the municipality, who is the owner of the landing stages.
Another wish was that access rights and editing rights of the database could be assigned, allowing control over what individuals can see and change. At first, David planned to create the database in FileMaker himself, and he initially contacted Kempen Automatisering to only host the database.
'We got to talking and they came up with a great offer to help with developing the database itself. I realized that it would take a lot more time if I made everything myself. I know a thing or two about software, but I'm not a professional. I'm very happy with the decision to outsource the development: the database was completely custom built in a short time, exactly according to our wishes. At the same time, I still maintain a certain amount of control: if I want something in the app to be slightly different, I can just do it myself. That way, the application really remains our own.'
Visualisation
We notice that the app is also very helpful for our partners. For example, we work with designers who develop new elements, such as a covered waiting facilities for when the weather is bad. It's convenient for them to be able to look into our system to see what everything looks like on and around a landing stage: you immediately see a photo of the location. They can also easily make a printout to work with.
For our client, the municipality of Rotterdam, it's also nice to have an overview. We can now provide very clear insight into which locations we manage, what their status is, whether there are technical drawings, and how old the scaffolding is. There's also a survey map of all stops in a kind of Google Maps environment.
You can then click on each stop to see if a change is needed. What's also practical is that the software is multiplatform, anyone with a web browser can access it. So you have access with any operating system, whether it's Windows or Apple. You can also show something on your phone quite easily.'
"If something changes at a location, we can easily implement it into the central database, so you can always see the current situation. For example, we now plan to rename some stops. Those names appears in many places, in all kinds of lists, so it is very convenient that you can change it everywhere in one system with one click. Making a selection is also very easy. In the application you see an overview of all the stops, with a photo, a stop number and a stop name. You can sort all stops or make a selection by indicating that you want to see all locations where a waiting facility is planned, for example. You can then easily click through to all kinds of tabs and underlying data.""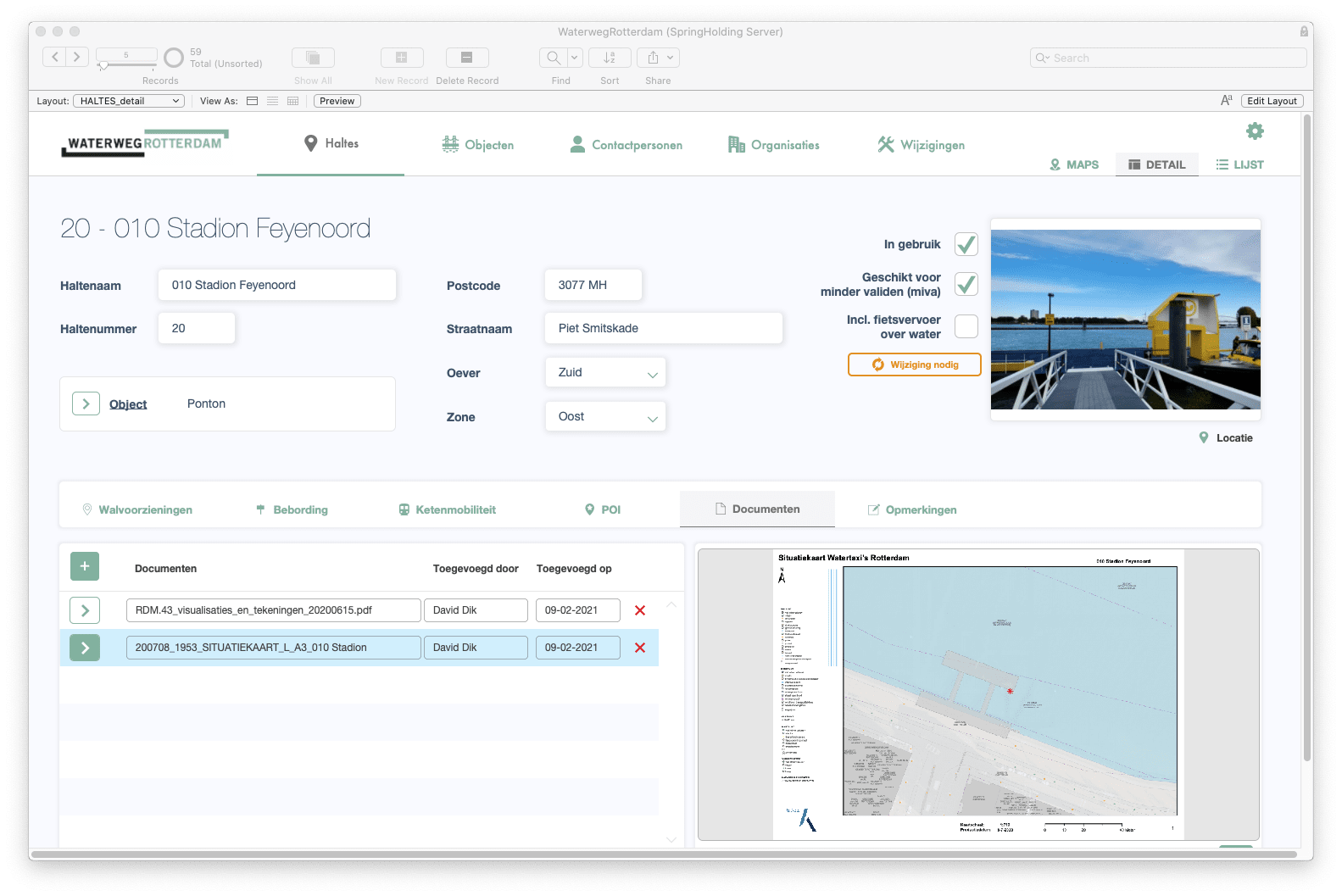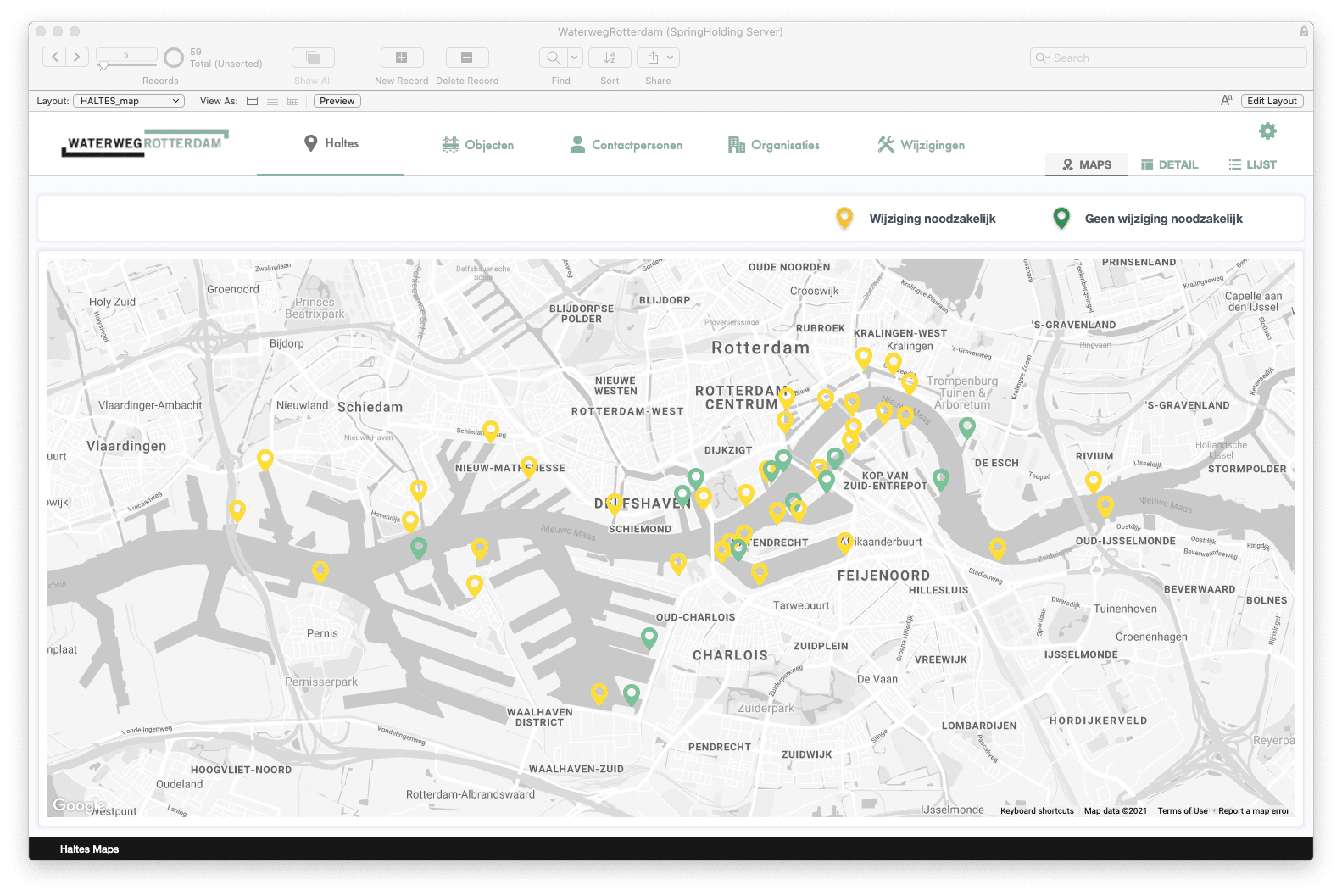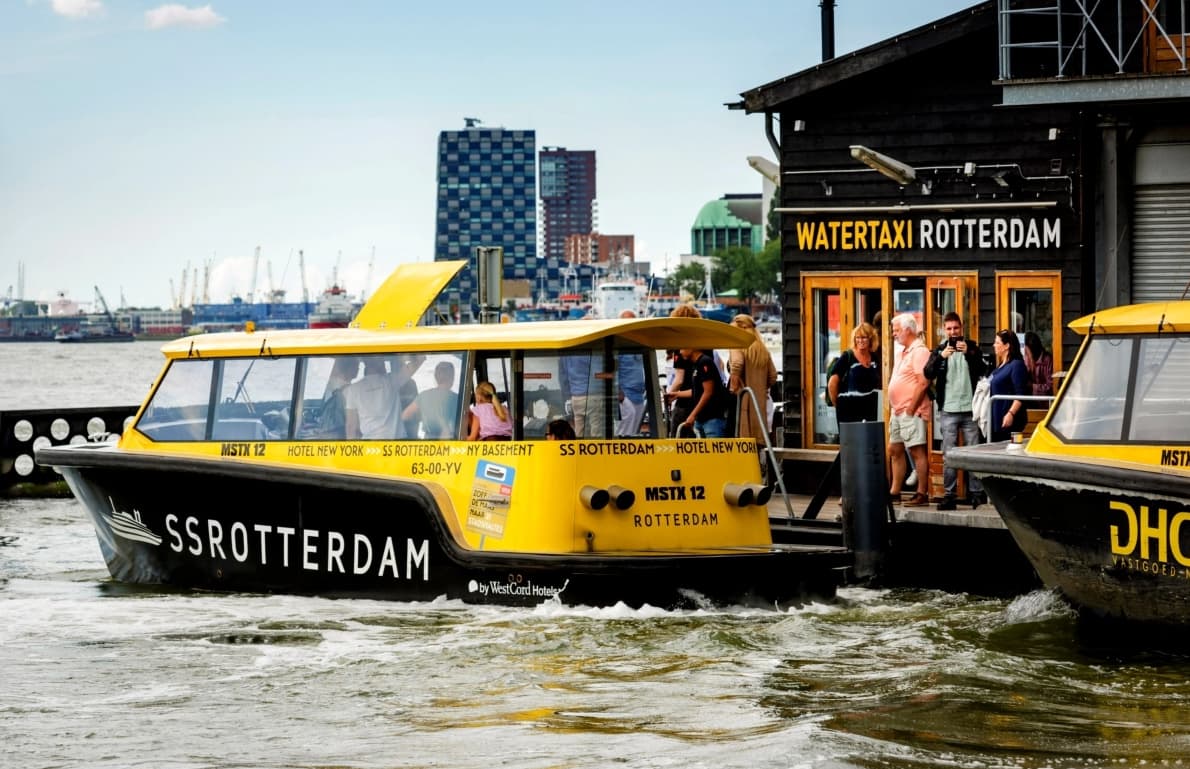 Expansion & Future plans
We have been managing Watertaxi and Waterweg Rotterdam for a year now, and so far, we have mainly used the app in the planning and design phase of the facilities at the landing stages. But we plan to expand the app step by step: that's something FileMaker is perfect for.
The next step will be to also manage the Watertaxi boats in the database, in addition to the landing stages. This way, we can easily create daily work lists, so that you can see exactly who needs which boat at what time. The maintenance of the facilities will also play a role in the future. For example: we want to keep track of when something was last inspected.
That's why we're thinking of adding a functionality for notifications, so that you'll receive a notification: 'The certification of X is due to expire soon, please make an appointment for a new inspection.' Finally, in the future we would also like a layout of the app that is mobile-friendly. We already have access to the database on the phone now, but it's not very user-friendly yet. The goal is to create the same great user experience on the phone as we already have for the computer. This way we have the entire database in our pocket, without having to make a whole new iPhone app for it!'