Safe and sound
"This system has made our work a lot more efficient and consistent"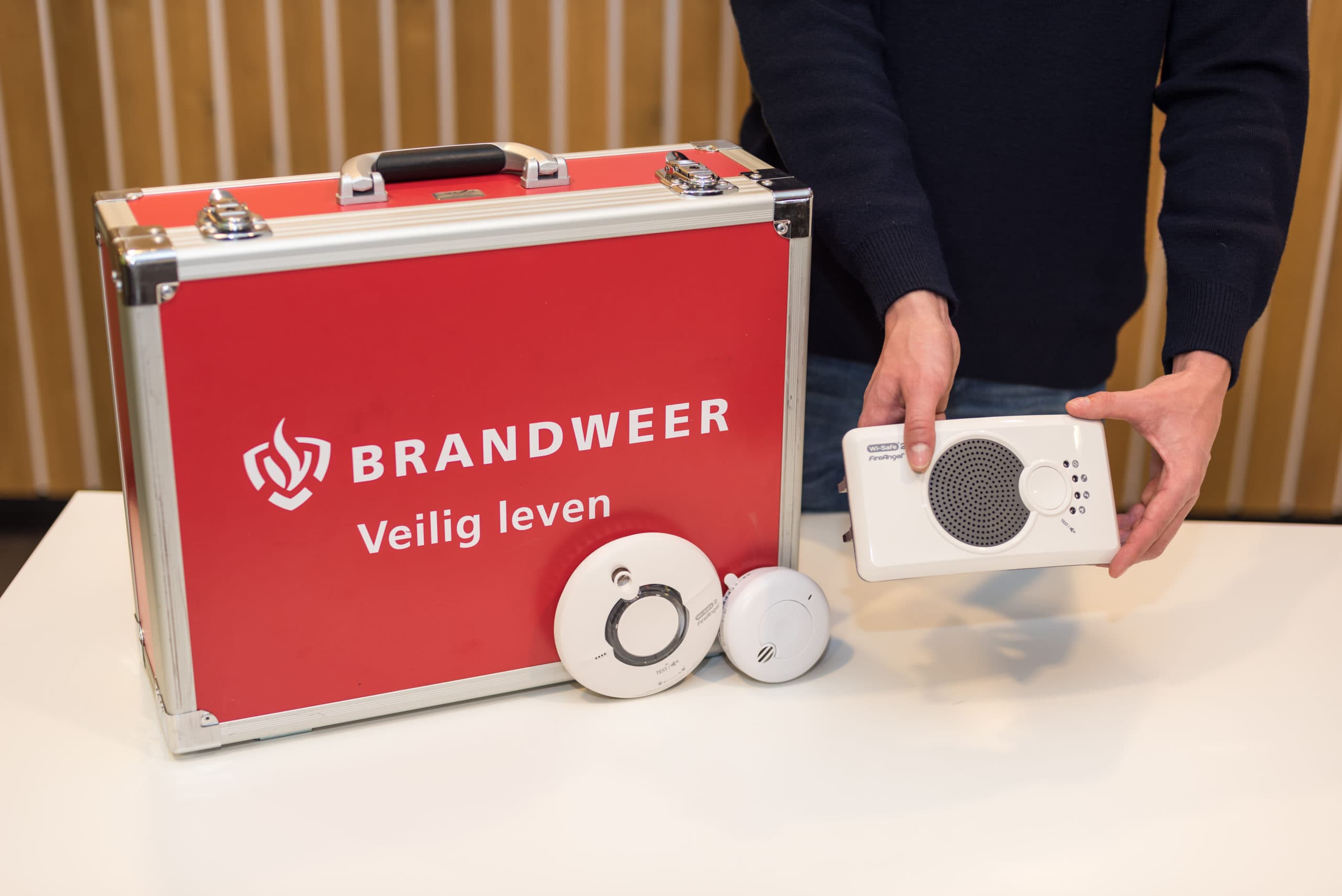 Customer interview: Veiligheidsregio Kennemerland
Sara de Waal, 21 October 2021 - Hilversum, The Netherlands
Kempen Automatisering developed an AVG-proof system for the Fire Safety Department of the Veiligheidsregio Kennemerland, to plan and register their activities.
Fire Safety is part of the fire service's risk management. By visiting residents' homes for a fire safety check and advice, Fire Safety employees increase people's self-reliance and their awareness of indoor safety risks. The department can now accurately plan and register all their activities in Kempen's FileMaker-based system: from sending letters to residents, to purchasing smoke detectors, to home visits
"This system has made our work a lot more efficient and consistent"

Jeroen Derksema

Brandonderzoeker
Veiligheidsregio Kennemerland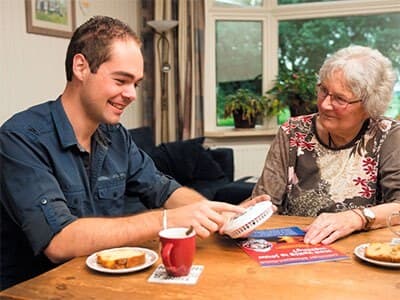 Preventing accidents
Jeroen Derksema is director of Fire Safety in the Veiligheidsregio Kennemerland. He explains: 'Thanks to this system, we have a better overview of our activities and their effect. Our main activity is visiting people over the age of seventy to see how fire-safe they live and to give advice on how to make it safer. We have chosen this group because national statistics show that the risk of casualties is greatest in this group.
Seniors are generally less fit than younger people, and if a fire starts, it matters how fast you can move and act. Therefore, it's extra important to see which fire hazards there are in the house. To map this out, we visit older people and give them a free safety check. For example, we check whether there's an escape plan, whether the escape route is clear, whether there are old power strips lying around, and whether there's a smoke detector. If it isn't available, we'll install the smoke detector on site. We also talk to people about using electronics wisely.
People have more and more electrical appliances and chargers in their homes, and therefore more ignition sources. Moreover, this equipment isn't always safe, especially when it comes to unbranded products from China. In addition to fire safety, we also pay attention to other forms of safety. For example, we also measure the amount of carbon monoxide in a home and check whether there's no leak in the central heating boiler or gas heater. We also spend time on fall prevention and give tips about loose mats and slippery floors.'
Kempen IT supports multiple regions in the netherlands naming;
Kenemerland, IJsselland, Gelderland Zuid.

Contact one of our specialists to discuss your project.

ing.

Maarten Huijs

MSc.

Project Lead Veiligheidsregios - Partner @ Kempen Automatisering

[email protected]

T: +31 035 77 30 111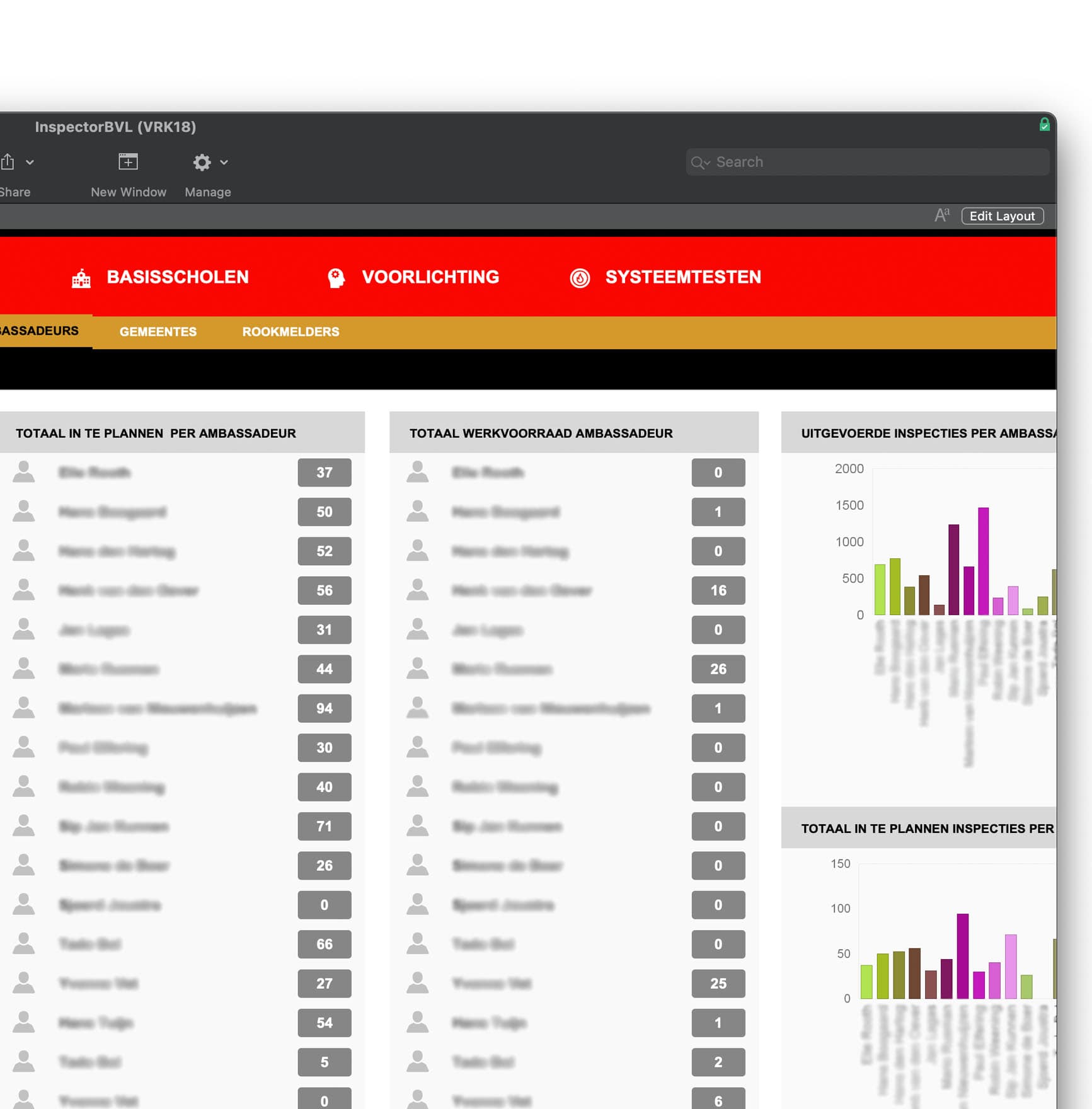 Personal data security
'We've been using the Kempen Automatisering software system to register this data for almost five years now. The reason for contacting Kempen Automatisering was the need to work securely with the personal data of the people we visit.
We knew that the Algemene verordening gegevensbescherming (AVG) would be introduced in 2018, but we didn't have the technical means yet to comply with these privacy rules. But apart from that, we also wanted a more professional system to make our work more efficient.
We wanted to have a clear overview of the work process and a handy system for planning the visits, registering the results of the visits, and using those results to map out the risks. I had discovered that FileMaker was suitable for recording this kind of data. I first set up my own system in FileMaker, but I realized that we needed a professional developer for our needs. That's how we ended up at Kempen!'
Systematic steps
'We quickly figured out which functionalities we wanted. FileMaker supports us in the process from planning to implementation. The process starts with the choice of target group and the associated name and address details.
The system creates a letter for each address, in which we explain to the resident that we want to come by for a safety check and why we want to do that. Residents can then contact them themselves if they want an appointment at a specific time, or indicate that they aren't interested.
Our administration links the addresses of residents to employees who make visits, we call these employees ambassadors. Each ambassador receives a stock of work and they then visit the homes assigned to them. They register the results of an on-site visit on a tablet:
• What are the fire hazards in a home
• Has a smoke detector been installed
• Has carbon monoxide been measured
• What advice have we given?
They enter this data into the system on the spot. The ambassadors can see at a glance what they have to do and what they have done.'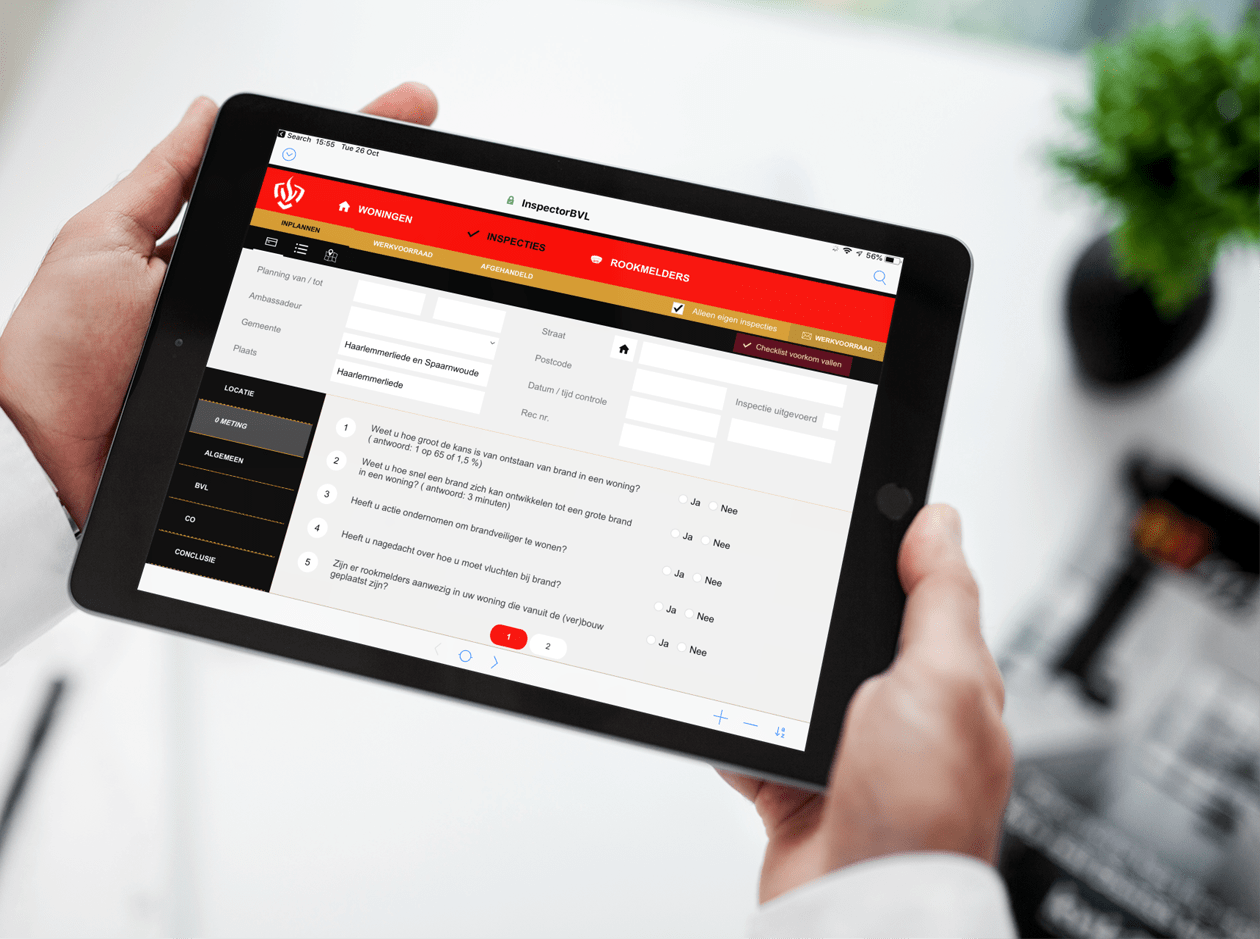 "The system is very stable: 99.99 percent of the time it does what it's supposed to do"

Jeroen Derksema

Brandonderzoeker
Veiligheidsregio Kennemerland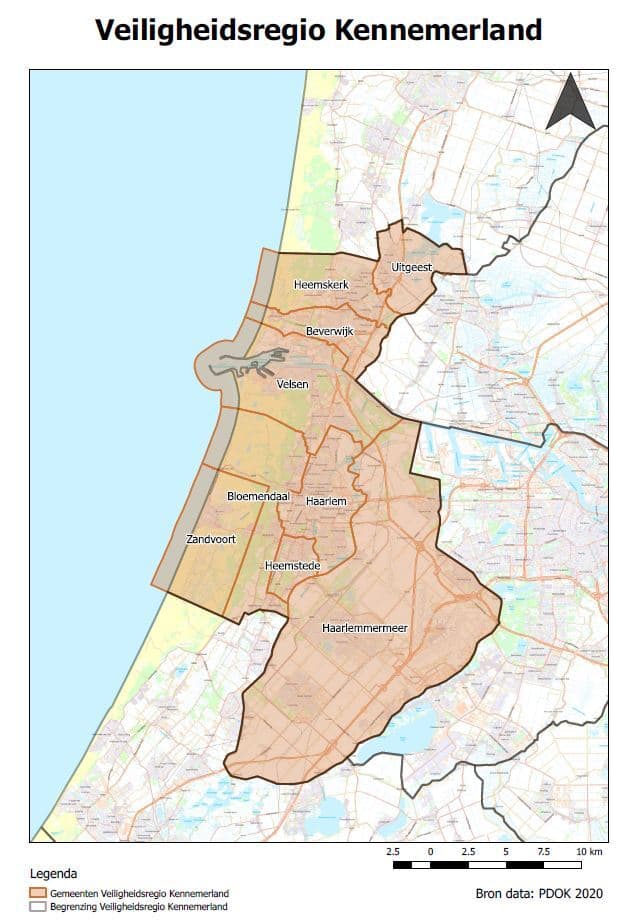 Regional statistics
'We can also see many statistics in the dashboard:
• how many ambassadors have carried out an inspection,
• how many stood in front of a closed door
• how many smoke detectors have been purchased
• how many smoke detectors have been issued?

This gives us a clear picture of the region and we can show exactly what we've done and achieved per municipality. When we didn't have this system yet, it was more difficult to make that clear. The administration worked with individual letters and Excel lists, and the ambassadors wrote down their findings during their home visits with pen and paper. They entered the data again after the visit, in Excel.
That took a lot of time and sometimes it was unclear what exactly someone meant. This made it more difficult for us to interpret the data. The system Kempen created has made our work a lot more efficient and consistent and we can respond to the results per area.'
Recommended for Veiligheidsregio's
'Every Veiligheidsregio has its own way of arranging fire prevention, but I can certainly recommend this system. The overview and efficiency that this system offers is ideal. It supports our goals well and it's very stable: 99.99 percent of the time it does what it's supposed to do!
Another advantage is that the system can be easily customized and is very user-friendly. There are also many linking options and you can go in all directions in terms of design.'